Twas not PF Chang's Lettuce Wraps I heard calling! Twas Bonefish Grill's Bang Bang Shrimp.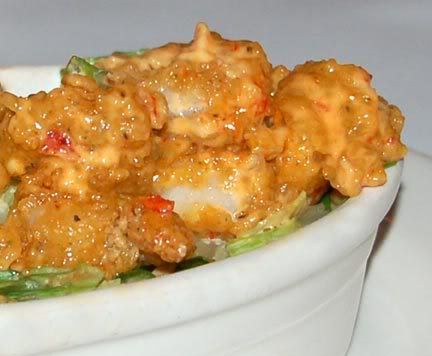 LOL. PFC had a three and a half hour wait. Longer than the tour that became Gilligan's Island. I was not interested in waiting that amount of time as I couldn't have held out so long. As it is I am pretty tired.
But we did have a lovely dinner. After the Bang Bang Shrimp there was house salad with citrus vinaigrette and feta cheese. Hard to believe these were November tomatoes. They tasted as if they were fresh out of a summer garden.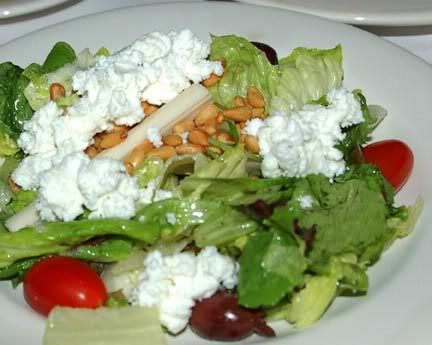 For entrée Mike chose the special of Grilled Mahi Mahi with Lobster Crab Thermidor
and I had grilled Chilean Sea Bass with Pan Asion Sauce.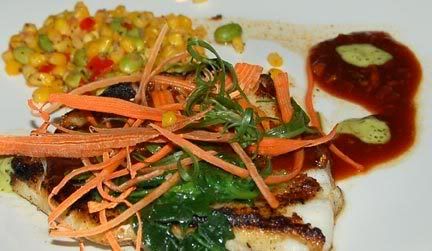 All of it was very good, but I think the sea bass was just outstanding tonight - extremely fresh and perfectly grilled.
Got home and found Donnie and the girls here so we had a nice visit with them before the older two left for a party.