Pomegranates are our favourite winter fruit and we can hardly wait for them to come into season. As a matter of fact, pomegranates may be my very favourite thing about winter. It is not my favourite time of year at all.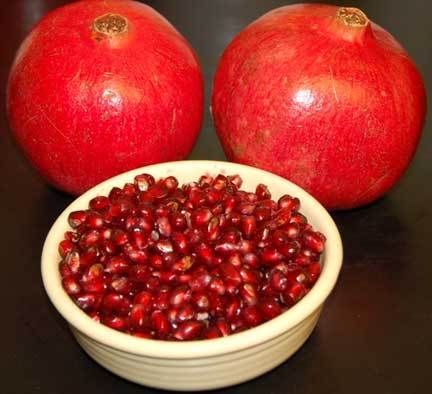 A new pic of
Nigella's Pomegranate Ice Cream
that we had for dinner last night. It was nice to have a lot of the jewels to sprinkle on top.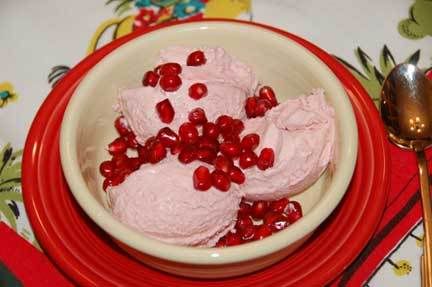 The POM juice seemed a little dark to me this morning, so I added a couple of drops of red food colouring to the juice before whipping it with the cream. It really did make the final colour of the ice cream nicer. And it looked lovely served in the small Fiesta Ivory Cereal Bowls on the Scarlet Fiesta plates.